Our Products
Fire Extinguishers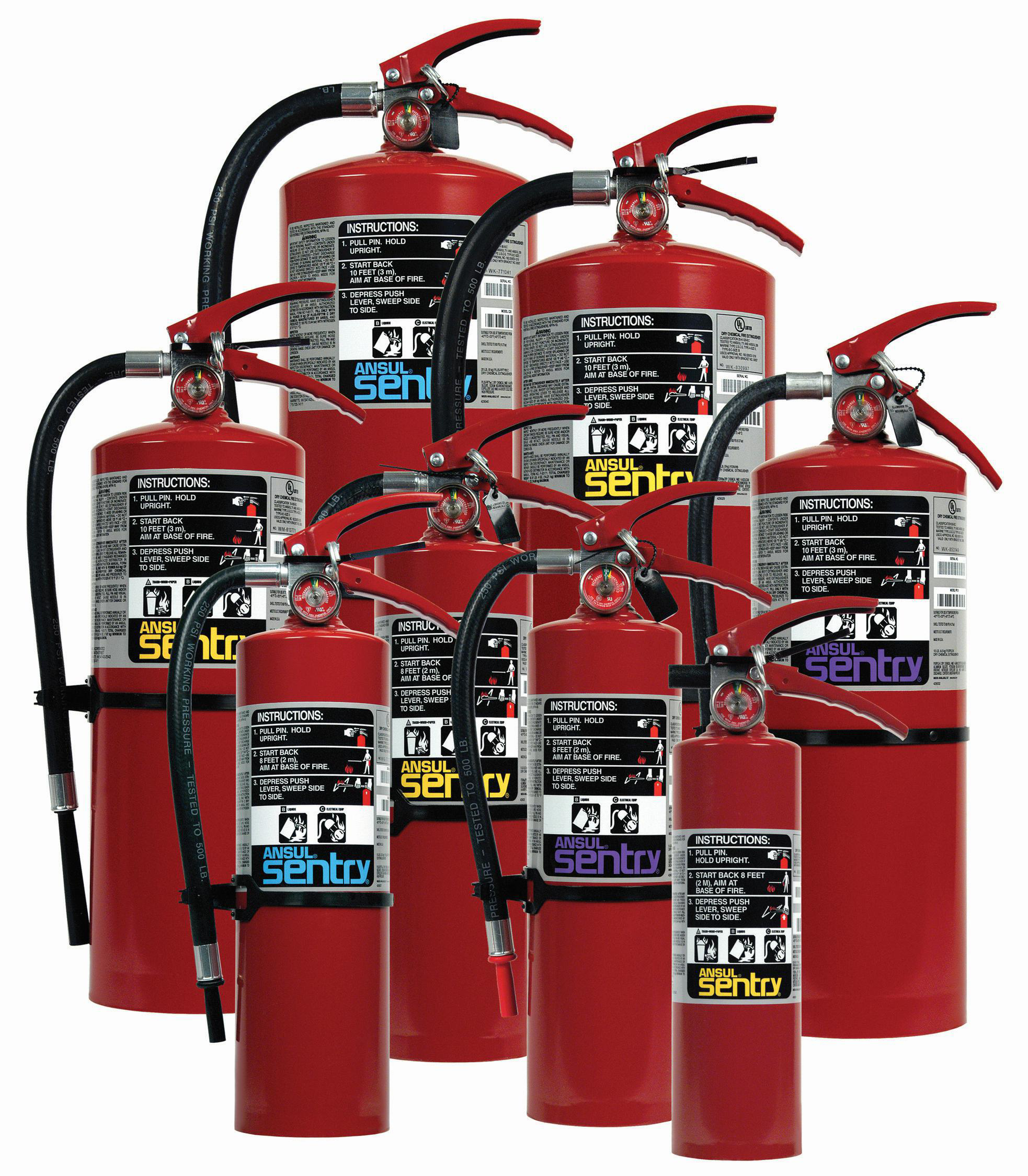 SENTRY® Stored-Pressure Fire Extinguishers
The Sentry line of stored-pressure hand-portable fire extinguishers offers an economical solution for your fire extinguisher needs without compromising performance.
These extinguishers are designed for light to medium use and are available with dry chemical, carbon dioxide, and water solutions. Typical applications with Sentry stored-pressure fire extinguishers include auto repair shops, banks, electrical equipment rooms, hotels, machine operations, material handling vehicles, offices, schools, warehouses, and more.
Carbon Dioxide (CO2) extinguishers discharge a white cloud of a snow-like substance that smothers the fire by eliminating oxygen from feeding it. Carbon dioxide is a clean, non-contaminating, odorless gas. It is effective for the extinguishment of Class B flammable liquids and is electrically nonconductive.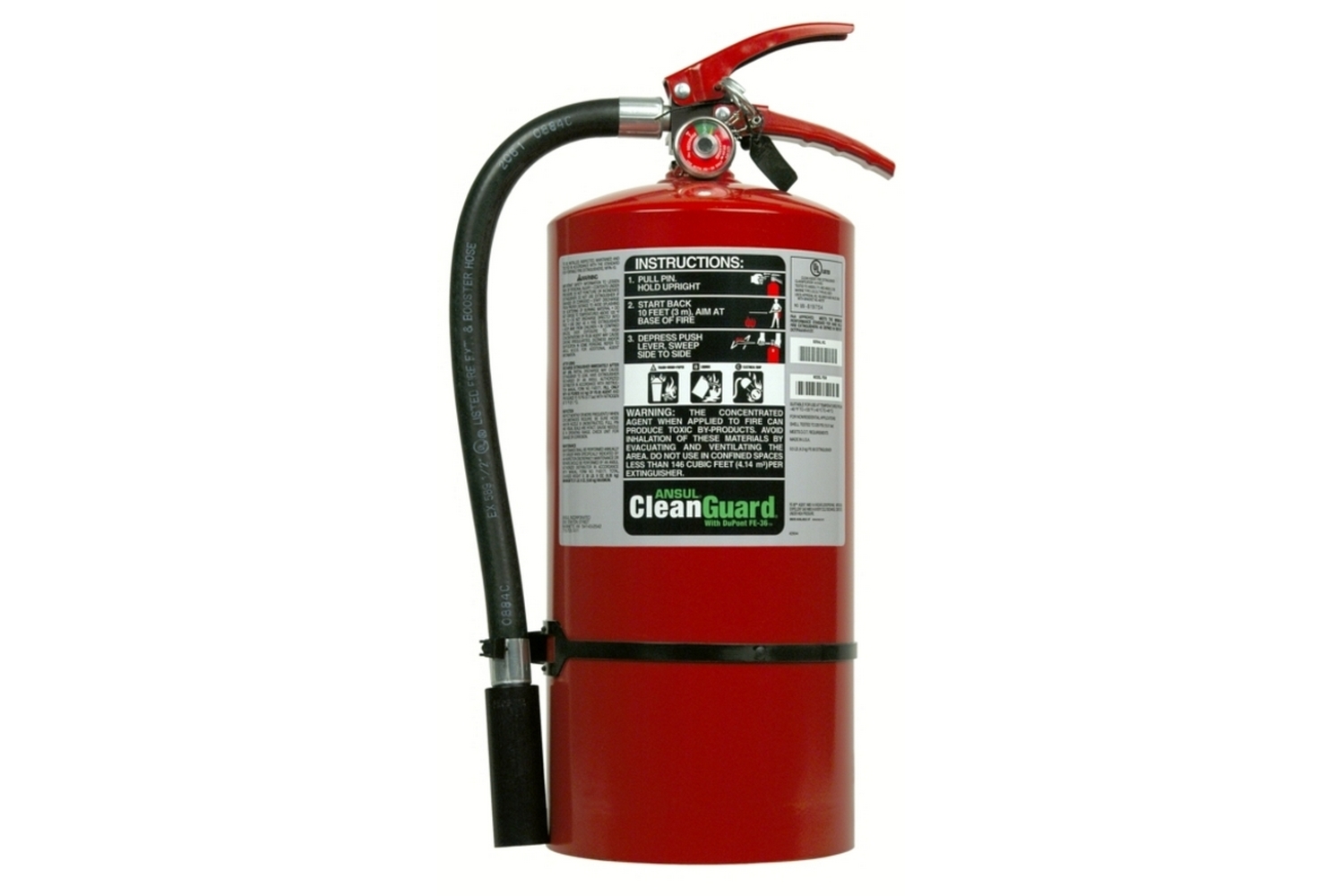 CleanGuard® Clean Agent Fire Extinguishers
Ansul CleanGuard hand-portable fire extinguishers contain a formulated DuPont Fe-36®, which is a clean, electrically nonconductive, environmentally friendly, low-toxicity, exceptionally effective fire suppression agent.
CleanGuard is ideal for application in computer centers, data/document storage areas, communications facilities, control rooms, electronics manufacturing, museums, art galleries, laboratories, and for many other applications.
A CleanGuard nonmagnetic model is also available for use in MRI rooms, operating rooms, and for other similar applications.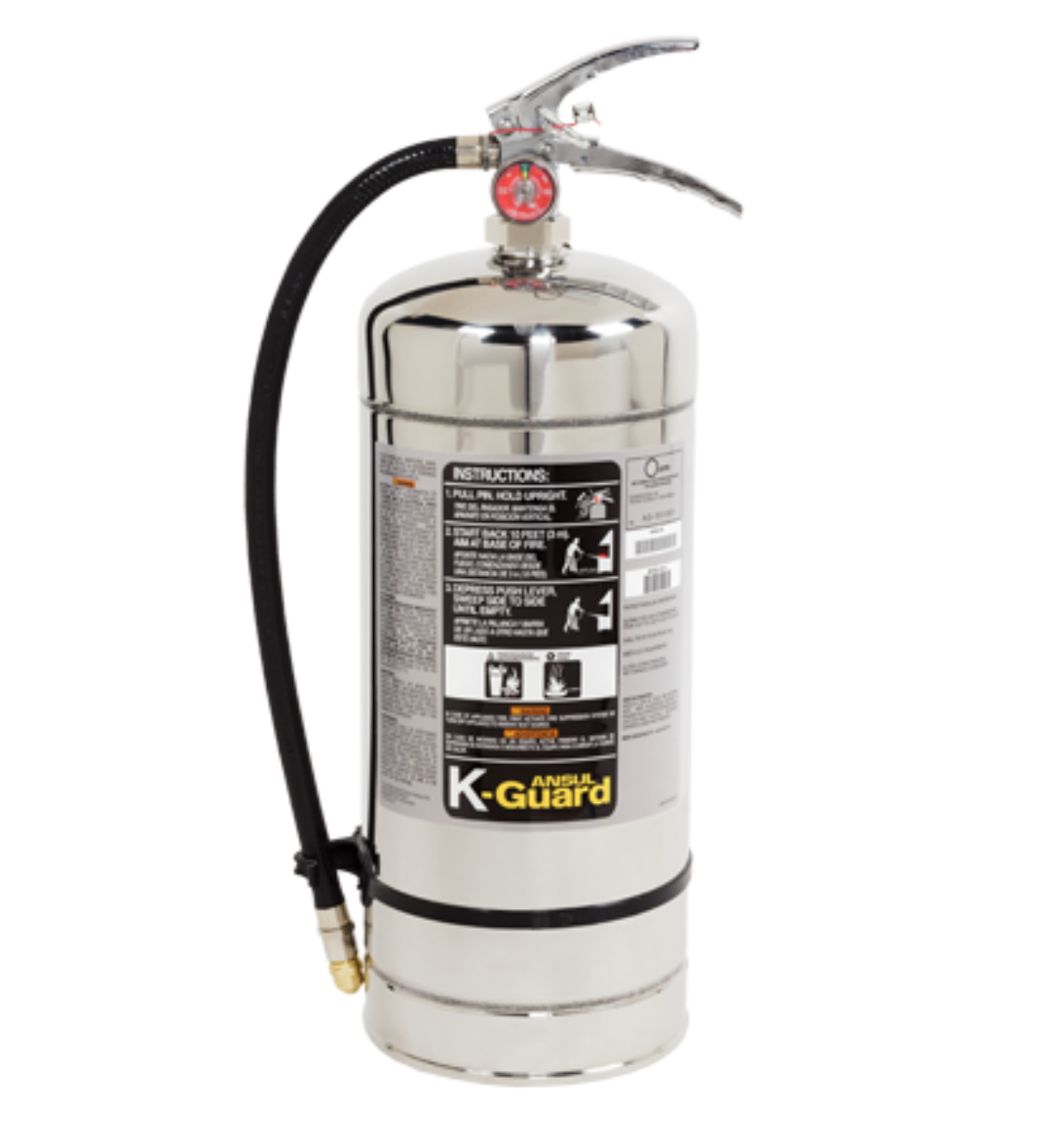 K-Guard® Kitchen-Class Fire Extinguishers
Our available Ansul K-Guard fire extinguishers contain Ansulex liquid fire suppressant to knock down flames by forming a vapor-securing blanket to cool grease and surrounding surfaces. They are listed by UL and ULC for Class K fires.
K-Guard extinguishers are ideal for applications that include restaurants, convenience stores, food courts, cafeterias, and other areas that utilize cooking greases/oils.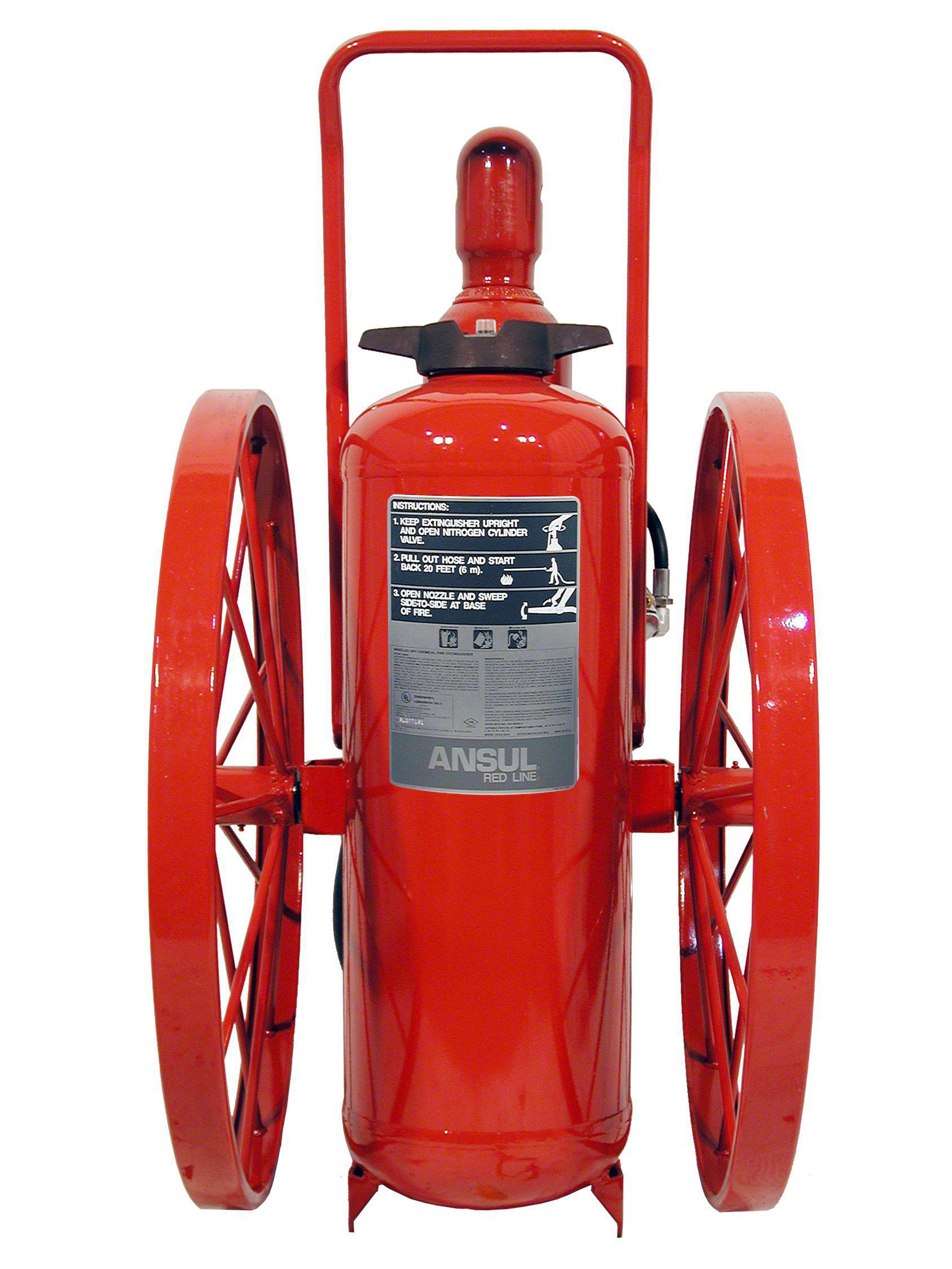 Red Line® Wheeled Fire Extinguishers
Ansul Red Line wheeled fire extinguishers are designed to protect high fire risk areas where there is potential for large fires to ignite. They are a heavy-duty solution with greater extinguishing agent capabilities than typical portable fire extinguishers, while remaining fully operable by a single person because of their high mobility.
Wheeled fire extinguishers are available with dry chemical, foam, carbon dioxide, and special dry powders. Typical applications include airports, loading docks, steel mills, paint spray booths, offshore platforms, heavy manufacturing, and more.
We Are Your Dedicated Fire Protection Company Serving Arkansas & Oklahoma
Protect Life and Property with Universal Fire Equipment by Your Side. Control is the key to success.
We bring you experience, knowledge, dedication, diligence and integrity.